ExmouthAiR's A to Z
The ExmouthAiR A to Z is an ideal way for local community, not-for-profit and charity groups to promote what they do and why they do it on air.
If you would like to feature on our A to Z Guide, please either :-
1. Fill out the form below
2. Call 01395 542547 ext.1 to leave your recorded message
3. Call 01395 542547 ext.2 to talk to someone for more information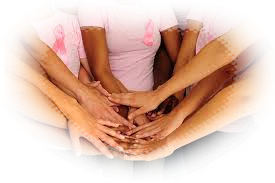 CanCope Exmouth
Offering support for ladies with breast cancer
Tel: Group Leader, Sue 07801 268 180
Ratcliffe House, Withycombe, Exmouth 1st Thursday of each month 10.30am
We are a group of women all of whom have experienced diagnosis of and treatment for breast cancer.
For some of us, this took place many years ago and for some of our group, treatment is on-going.
Whatever our situation, we are motivated to offer support to one another, welcoming new members into the group.

Exmouth RNLI
The RNLI is the charity that saves lives at sea
Exmouth Lifeboat Station, Queens Drive, Exmouth
Visitor Experience Centre: 01395 274890
Celebrating over 200 years as a lifeboat station, Exmouth RNLI operates an inshore D class lifeboat George Bearman II and the new Shannon class lifeboat R and J Welburn.
Our volunteer guides are on duty at weekends/school holidays providing free tours of the Station.
Pre-booked groups are also welcome.

Pete's Dragons
Comfort after Suicide Loss
Pete Wicks was just 24 when he took his own life. He had no history of mental illness and gave no indication that he was suffering. He was popular in his home town in Cornwall, had loads of friends and had a family that loved him dearly. We will never understand why he did what he did. We feel the impact of his loss every single day.
Pete's big sister, Alison - our Diva Dragon, does not want anyone to go through this experience alone she is a woman on a mission and will not stop until every family in the South West, the UK and then globally is supported. She has recruited a team of passionate Dragons that are driven to provide others with the comfort and support we so desperately wish we had.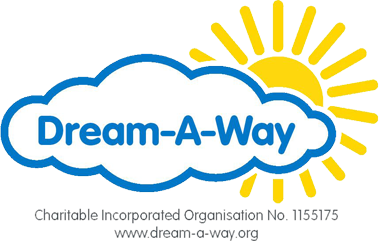 Dream-A-Way
Making Dreams Come True for People in Devon
We are an Exeter based charity helping to make dreams come true for Devon's children and adults with disabilities or life affecting health conditions. This year with your help, even more people will enjoy a much needed break. We are run entirely by unpaid volunteers which ensures even more help for special, local people.
Currently we help nearly 3000 people – more than 400 enjoy wonderful days out, over 1200 guests enjoyed the beautiful Devon seaside in one of our luxury caravans at Devon Cliffs Holiday Park, Sandy Bay near Exmouth and more than 100 people each year experienced their Dream Holiday.

Exmouth & Lympstone Hospiscare
Helping Care for those who have been diagnosed with a life limiting condition.
Hospiscare Exmouth & Lympstone is a local independent charity which raises funds to meet the cost of services supporting patients in Exmouth and Lympstone who have been diagnosed with a progressive life limiting condition. We also recruit and support volunteers and contribute towards the cost of care in the ward at Searle House and day services in Exeter and Kings House, Honiton.